Network Communications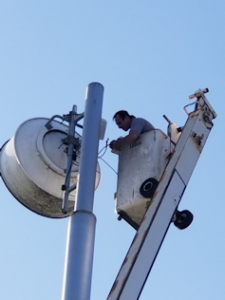 In today's connected world, internet access is critical in conducting business whether you access. Faster internet speeds and fiber connections allow more businesses to connect to vendors, resources and other remote sites.
Using cable internet services at two locations and a 15 mile point to point radio system, the Pulmonary & Sleep Center uses inter-clinic connectivity and multi wan fail-over for their internet and voip telephone use. If the internet service is lost at one location, it immediately fails-over to the other location. This configuration saves the clinic 15k per year in alternative connectivity solutions without the fail-over.
Programming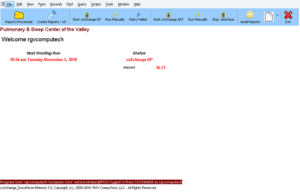 csXchange is a document routing system that inserts documents into medical records. A user drops a document downloaded from a device report, hospital portal, etc and the program inserts into the patient's medical record. Staff love the time savings as they no longer have to  manually search and insert the document or delete a file.
FREE Executive Report
What Every Small Business Owner and Manager Must Know About Protecting And Preserving Their Company's Critical Data And Computer Systems.
If You Depend On Your Computer Network To Run Your Business, This Is One Report You DON'T Want To Overlook!